If You Like... Childish Gambino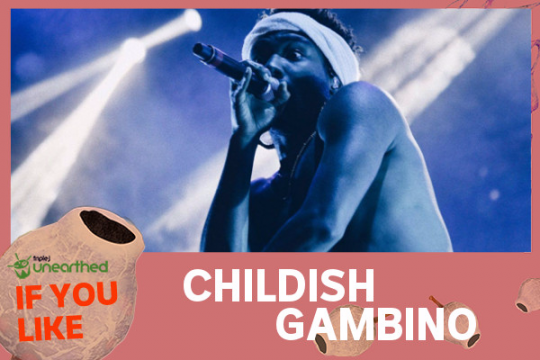 While Donald Glover is on our screens in Atlanta and Solo, we're stuck here like schmucks waiting for the American star to bless us with some more new music.
Under his Childish Gambino moniker Glover has given us a string of buzzworthy records and fiendishly clever singles like 'Sober', '3005' and 'Redbone'.
So while we anticipate what's coming next from Gambino triple j Unearthed's music director Dave Ruby Howe has picked five local artists that you'll vibe to if you like Childish Gambino - from sharp, zeitgeist-heavy hip hop and multi-threat musicians to sprawling funk odysseys, awaken your love to if you like Childish Gambino.
Tracklist: